A babymoon is a vacation taken by a couple who are pregnant with their first baby. Generally, they are looking for a final fling before they are flung into the whole new world of parenthood. The Maldives is a wonderful place for pampering pregnant parents. It's a place to relax, be served, bond, enjoy peace and quiet and get some all-important sleep.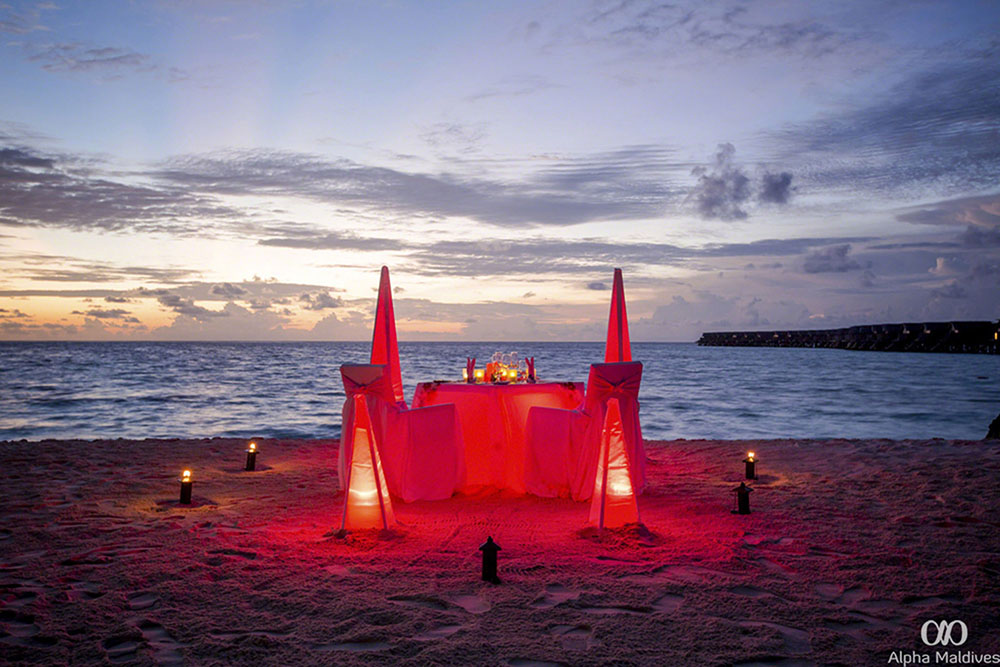 When looking for a babymoon resort in the Maldives, here are 5 things to think about which may help you choose.
Look for the special offers.
Many resorts across the Maldives have special offers. It is understood that with a baby on the way, there are expenses ahead that make parents-in-waiting more budget conscious. Seek out resorts that offer inclusive options with half or full-board, free extras such as airport transfers, a complimentary massage, spa treatment or romantic dinners. Some resorts offer reduces prices or added extras when you spend 7 nights, so be sure to enquire about those options.
Look for the right location.
The Maldives is a vast chain of islands with resorts on many of them. For your babymoon, select a resort that has quick and easy access to the main airport. It would be preferable for you to transfer to and from Male via seaplane rather than a ferry, so you don't need to be too close, but you want an air transfer of not more than about 15 to 20 minutes.
Look for dining options that suit you.
When you are pregnant, eating takes on a whole new meaning. The changes to your appetite are unexpected. Morning sickness, cravings and new unusual habits may lead you to want ice cream at 2am or liquorice every day at 4. You may wake up not feeling like an expansive buffet breakfast, but prefer dry toast at 7am and a more substantial meal at 11-30. Look for a resort that has the most flexible dining options that you feel will best meet your needs.
Look for peace and quiet.
There are some resorts which bubble over with noise and vibrancy. Be sure to read the reviews and select a resort that has a reputation for having a quieter location. This is a time to get a lot of rest and enjoy the sleep that you will miss once baby arrives.
Most resorts have a variety of accommodation options, including those closest to the hotel facilities, while they will also have suites which are more private. When on babymoon, it's a time to connect and have a second honeymoon – enjoy each other's company without being disturbed. Be sure to request a room or villa that is away from passing traffic and has the secluded privacy you require.
A first pregnancy is such a special time of life for parents to be. The level of expectation, wonderment and hope for the future is seldom as high in future pregnancies, so enjoy each moment of this time of your lives and be sure to plan a babymoon.