If you've settled on the Maldives for your next diving vacation, then congratulations on an excellent choice. There are a number of beautiful spots in which to dive or snorkel, and an enviable location in the Indian Ocean, which offers unforgettable encounters with a variety of sea life. Now, the only challenge is deciding where to dive, since you'll have a limited window of opportunity. Below, some of the best dive sites are listed, as well as the different opportunities and challenges based on which season you'll be traveling there.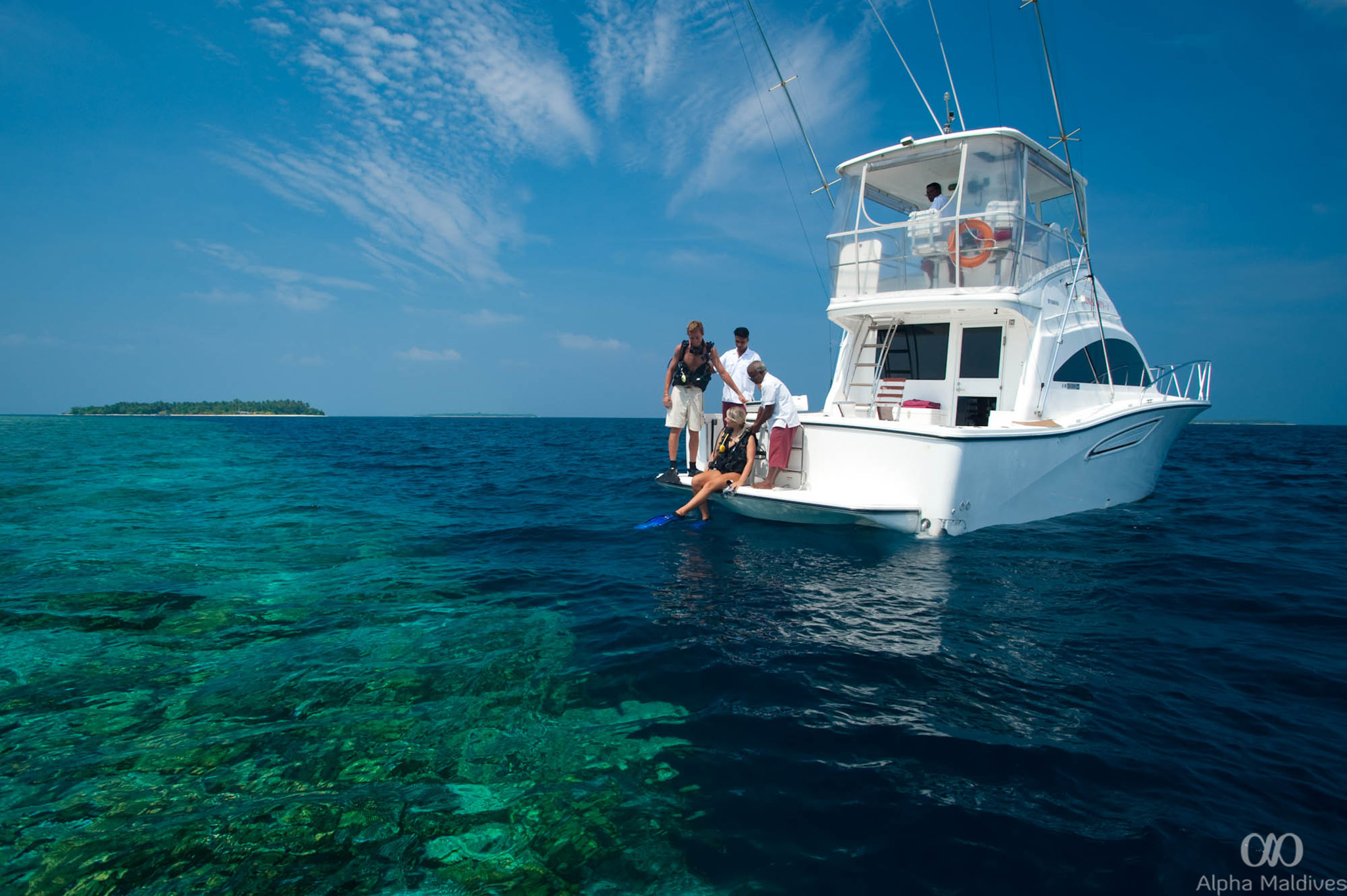 Seasonal Monsoon Conditions and Sea Life
There will be a bit of a trade-off to make if you want to dive in the Maldives. In that area, there are channels between islands and the Indian Ocean, which funnel currents rich with plankton into shallow, atoll-ringed lagoons. During the wet monsoon, these tiny plants and animals experience a balloon in growth, which draws some fantastic deep-water species to these beltway buffets.
However, in combination with short bursts of cool rain, visibility is reduced by the same seasonal phenomenon, which runs from May to August. The clearest visibility will be during the dry monsoon, from December to March. January to April, at the leading edge of the hot season, is perhaps the best time to visit the Maldives for both warmer weather, clearer water, and the beginning of many stopovers made by animals who are seasonally migrating.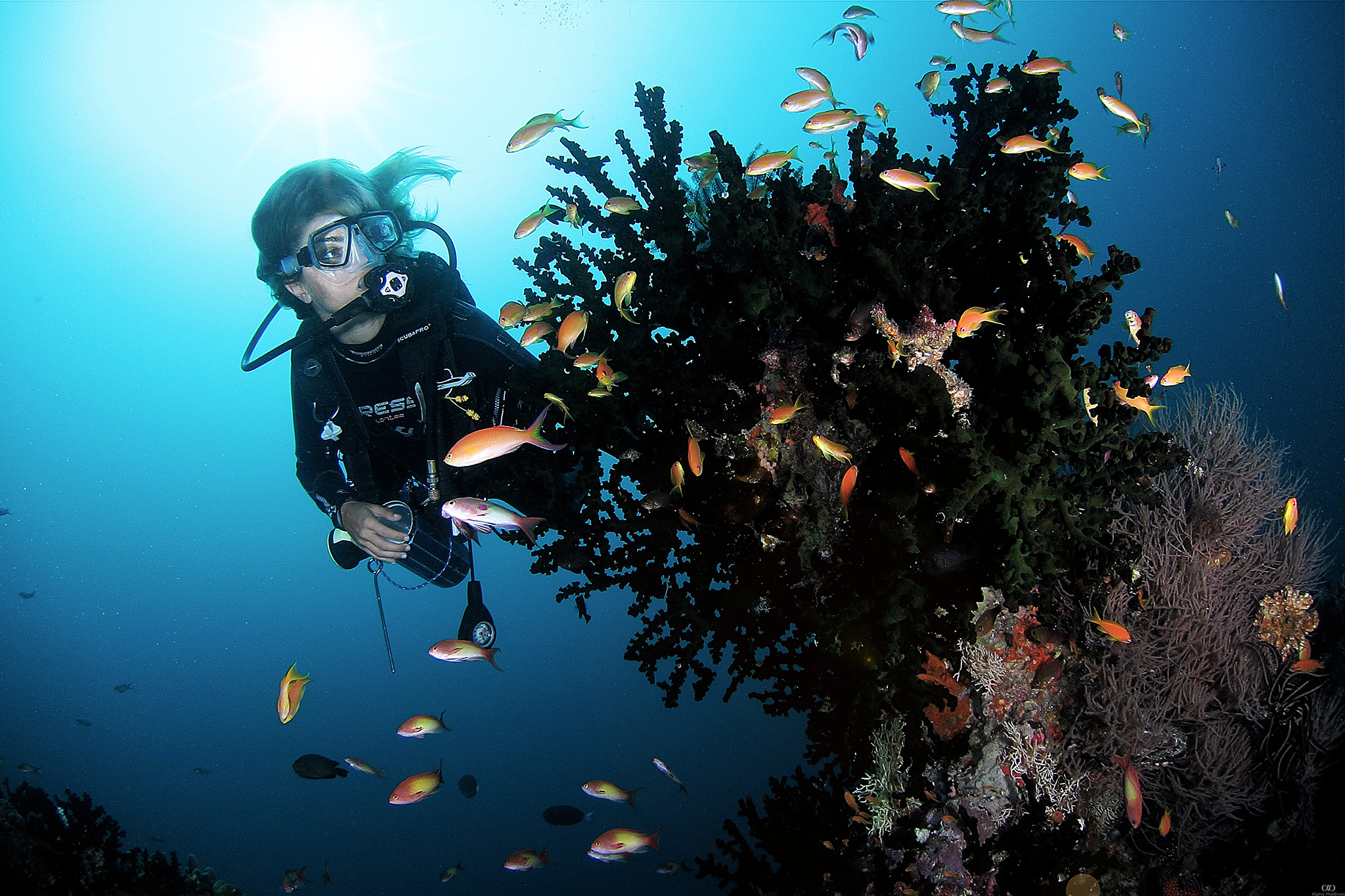 Places to Dive
While there aren't many wrecks worth investigating in this area, there are a number of natural reefs, channels, and peaceful lagoons that make excellent spots for divers of many skill levels. Novices are discouraged from most of the channels during the rainy season due to the swift and sometimes unpredictable currents.
The Maldives Victory Wreck
Perhaps the most ideal version of a shipwreck, this 360 foot freighter ran afoul of the southern tip of the island Hulhule in 1981. Everyone onboard was rescued and no casualties were reported. However, the ship now rests upright on the sandy bottom in 115 feet of water, parallel to a natural reef. The reef denizens have naturally claimed it for their own and divers can pay a call to a wide variety of fish, corals, and macrolife.
Emboodhoo Express
The fast moving current of the channel has given this spot its name. While it's subject to season variation in speed, so that during the dry season soft coral forests near the mouth of the channel can be explored, this rich marine environment debouches into the South Male' Atoll near one of the more popular resorts. Divers can swim alongside eagle rays, Napoleon wrasses, fusiliers, and tuna, which are drawn in fantastic numbers during the wet season by the abundance of food.
Maya Thila
This protected site is located around a small thila or island and offers a range of depths from 18 feet to over 90 feet. In addition to the abundant nekton and coral species, sharks favor this area, rendering any dive a thrilling adventure.
Banana Reef
On the eastern side of the North Male' Atoll, running inside the barrier reef, divers can indulge in a drift dive. An astounding abundance of fish species and coral types make their homes here, thanks to the constant caress of the currents.
These are just a few of the choice spots you won't want to miss on your dive vacation. The Maldives hold surprises and an abundance of beauty in store for every visitor, no matter how accomplished or new to the sport they are. A guided dive tour is definitely advisable for those coming to Paradise for the first time.