The Maldives is blessed with abundance of islands, abundance of sandy white beaches, abundance of palm trees, abundance of sunshine, abundance of coral reefs and an abundance of majestic sea life including dolphins. As a result it is counted as one of the top destinations in the world for watching dolphins and whales.
Dolphin watching is a popular past time, both relaxing and thrilling as you spot these beautiful, gentle creatures of the sea prance and play in warm Indian Ocean.
It is believed that 20 difference species of dolphin call the Maldives home. These include Spinner, Bottlenose, Risso's, Spotted and Striped Dolphins.  The most common seen in the region are Spinner dolphins which are said to number thousands. They gather in droves to feed on the fauna and are a magnificent site when frolicking in huge groups in the waters around the islands.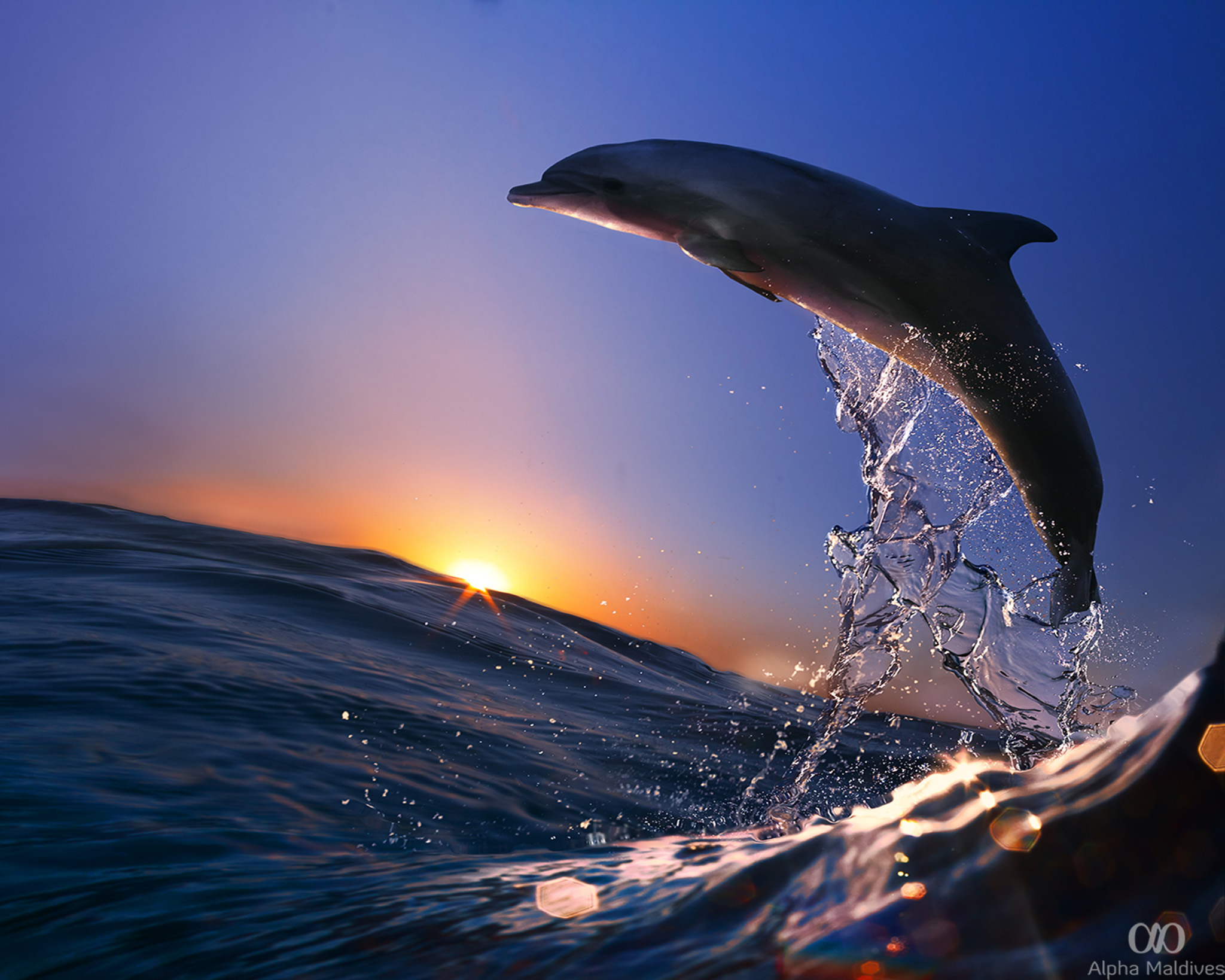 Dolphin watching can be done from the beach at your resort or if you have a water villa, sightings are common literally from your own private deck.
To get a closer look, however, it is best to do a cruise where the tour guide can take you to the areas where dolphins are most prolific. A traditional Maldivian dhoni is usually used adding to the authenticity of your tropical island experience. The best time of the day is the evening, where you can enjoy watching both the sunset and the dolphins that are particularly active as they come out to feed.
To get the full experience of seeing the dolphins in the Maldives, there is no better way than by spending at least part of your vacation on a liveaboard. These are boats which will both accommodate you and be your mode of transport to the areas where dolphins are most likely to be seen. The itinerary is flexible and the crew extremely knowledgeable. Apart from evening information sessions, the vessels travel around the islands of the Maldives giving you the opportunity of seeing far more of the country than if you stayed at a single resort. Viewing the dolphins from a liveaboard increases the types of dolphin you may see. Tour operators cruise through the central and Male atolls but also will take you away from the atolls in search of sightings of more rare dolphins such as the rough-toothed dolphin which are present but not common. This is an idyllic way to see the sea life of the Maldives and really get an idea of the personality and behaviour of the dolphins.
Accounts have been written that dolphins 'perform' for their audience when applauded. Visitors have told how they have swum with the dolphins and played with them.
These cute and friendly creatures of the deep seem to love the attention and watching them joyfully leaping and playing in the water will be a memorable treat.