When you are on holiday in the Maldives, one of the biggest attractions is the variety of options of food. Some resorts take all the stress of out of how to feed the family, by offering an all-inclusive meal plan. Below are the establishments we think you will be most interested in.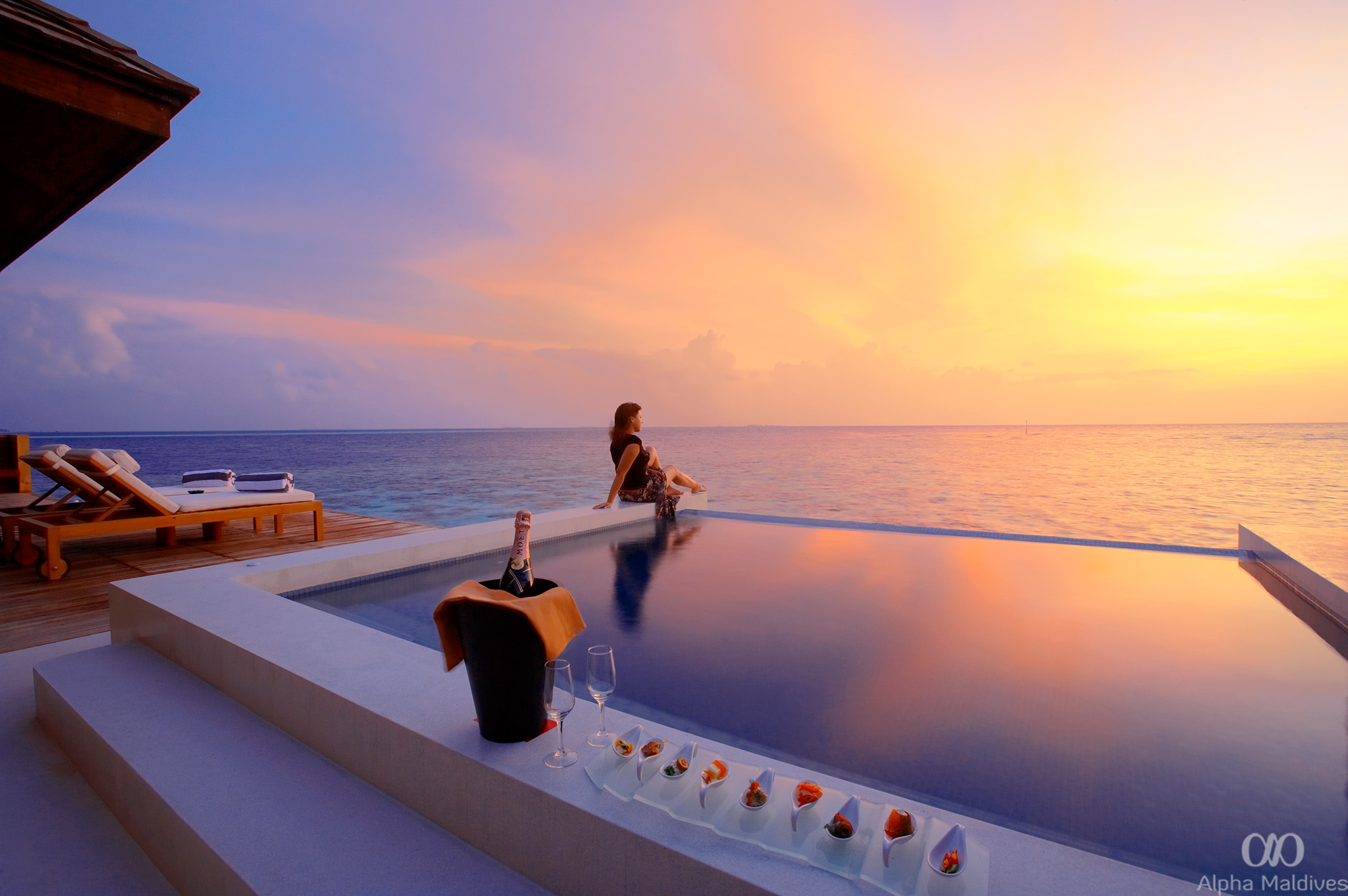 Lily Beach Resort and Spa
Described as family friendly and five star with great diving and all food, this is sure to result in a relaxing, fun-filled vacation. And, nominated for a restaurant award, you can be sure that the food is going to be memorable. Lily Beach's Platinum Plan does more than just include all food. It provides all arrival and departure requirements and admittance to the VIP luxury Trans Maldivian Airways seaplane terminal. On arrival at the resort, your access expands to include a choice of  international wines, two fine restaurants and 4 bars. Furthermore, when relaxing on the beach, you have free access to a cool-box filled with non-alcoholic drinks – just perfect for rehydrating on a perfect Maldivian Day.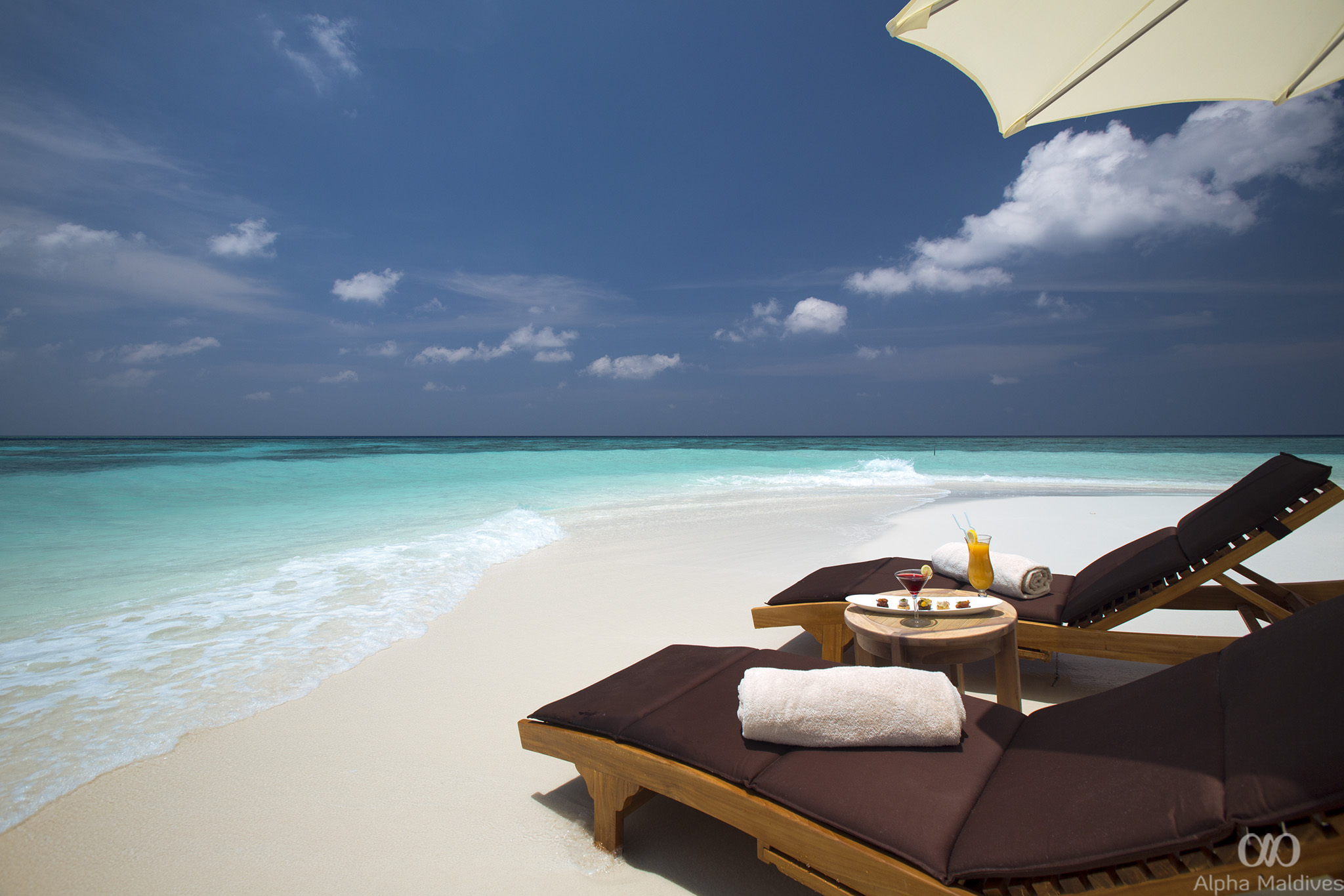 Atmosphere Kanifushi
Kanifushi's Platinum Plus all-inclusive option is designed to make your vacation 100% hassle free. Food is available almost entirely throughout the day, with their primary restaurant, The Spice providing various eating options, from a traditional lavish buffet to what they call 'action stations' – cooking areas where the food is produced right in front of you. Kanifushi also understands the growing trend towards vegetarian lifestyles. For this reason, included in the Platinum Plus plan, guests have all inclusive access to Just Veg, their vegetarian restaurant open for lunch and dinner. Snacks and finger food are available throughout the day and evening near the main swimming pool at the venue called The Liquid. Be sure to know that if you select this option, you won't go hungry.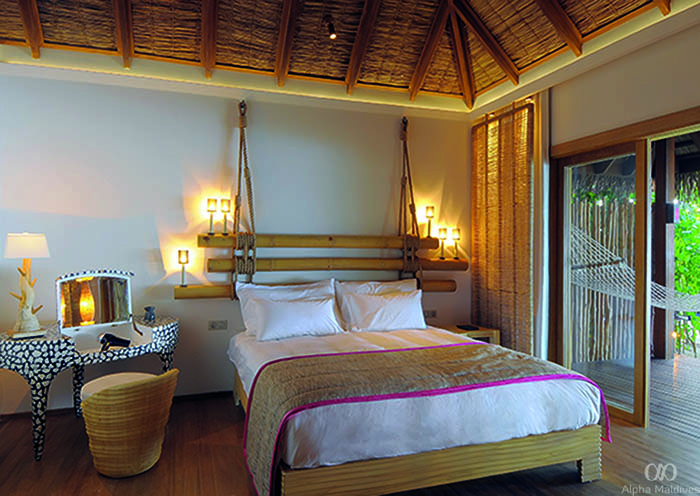 Constance Moofushi
Constance Moofushi's all-inclusive Cristal package will indulge your taste buds from the moment you arrive for lunch to the last mouthful on the day you leave. Moofushi prides itself in providing international flavours from award winning wines. The main resort Manta restaurant offers breakfast, lunch and dinner, but other options are also available, including daily tea and pancakes at the beach bar. Mini bars are replenished daily with both drinks and confectionary. The food has been described as very good with excellent variety and the wine is impressive. The special treat as part of Moofushi's Crystal package is an evening at their exclusive fine dining beach restaurant Alizee. Take advantage of it. It will be a lasting memory.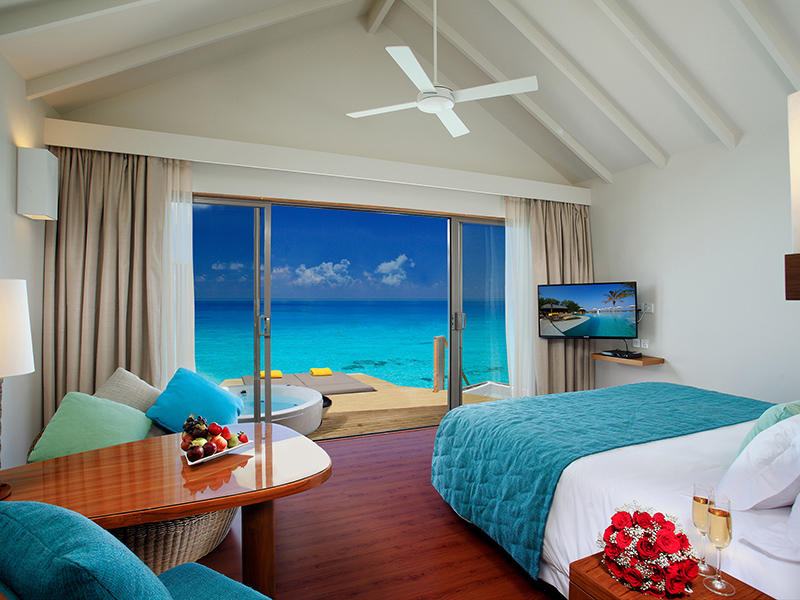 Centara Ras Fushi
Centara Ras Fushi has three options for their meal plans. They have Gold All Inclusive, All Inclusive & Half Board Plus. Their Gold All Inclusive comes with a daily spa treatment or diving activity. As far as food goes, there's plenty of variety, with 6 meals a day. Apart from breakfast, lunch and dinner, take advantage of morning snacks, afternoon tea and evening sundowners. The bar is open from 11am to 11pm with too many interesting alcoholic options to list. The wine dinner and Thai buffet are also available to you for this option, something not available for the All-Inclusive option. The All-Inclusive has a reduced number of alcoholic drinks available but the selection is still generous. The Centara Ras Fushi is a smaller adult only resort, with children under 12 not allowed.
Five amazing options for all-inclusive meal plans, ensuring hassle-free holidaying in the Maldives. Contact your local travel agent today!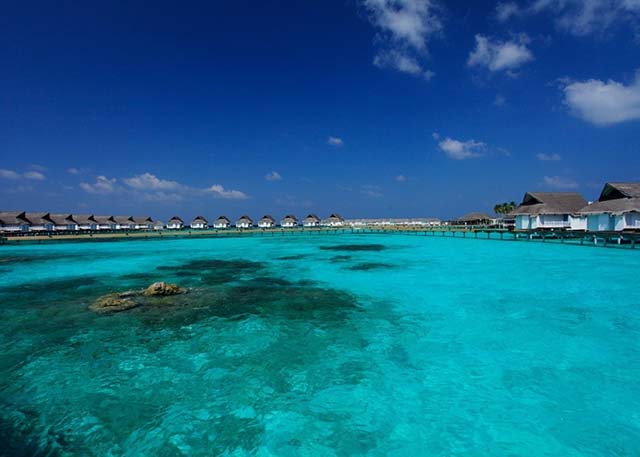 Centara Grand Island Resort
The Centara Grand Island resort has an all-inclusive plan designed to make the vacation care-free for the whole family. Their new comprehensive plan now also includes scuba diving. They have become well known for their themed food evenings, which adds a lot of variety to the nightly dining experience. Their children's eating stations are family friendly and welcoming, allowing parents to eat without interruption. There are 3 different restaurants in the resort, open for lunch and dinner, all with different types of food, so there is no reason to become bored with something new and interesting for every taste. Breakfast is available all morning, which is a great advantage for late sleepers. The room minibars are replenished once a day with water, soft drinks, beer and wine, and in so doing, keep the whole family happy.