It's summer for the rest of the world but for the little archipelago scattered across the Indian Ocean, it has always been so. Take some time off to relax and unwind in paradise, as Maldives takes you on a journey of serenity, luxury and elegance.
Explore ancient caves, overhangs and greet its multicolored residents. Dive deep into the blues with dolphins, whalesharks, manta rays and turtles. A team of experts is always at your helm and no prior experience is required. Whether you are a novice or an experienced diver, some of the most diverse and pristine diving sites welcome you here, ready to take your breath away.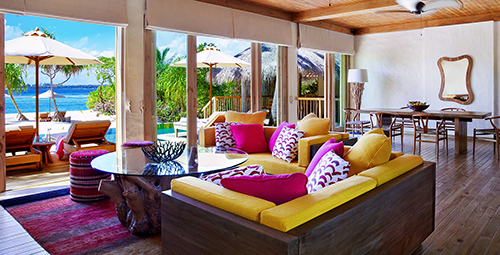 Take a day off to revitalize, rejuvenate and pamper yourself. Soothe your body, mind and soul with ancient ayurvedic treatments, Balinese massages and therapies. The world's first underwater spa beckons you here, offering new wellness packages where schools of colorful fish swim right by as you enjoy an exfoliating massage while the tranquility of the ocean surrounds you.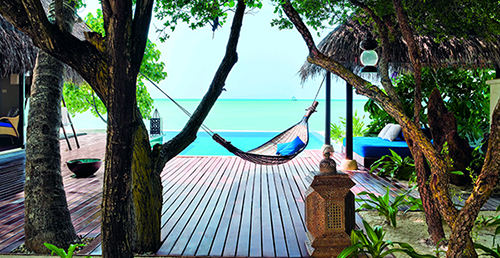 Adrenaline junkies rejoice, as plenty of options remain for you to quench your thirst. Have your pick between paddle boarding, parasailing, kayaking, fun tube, banana boat and waterskiing in world-class watersports centres. If you don't want to get wet, glass-bottomed boats, dolphin cruises and whale watching are ways to explore Maldivian waters.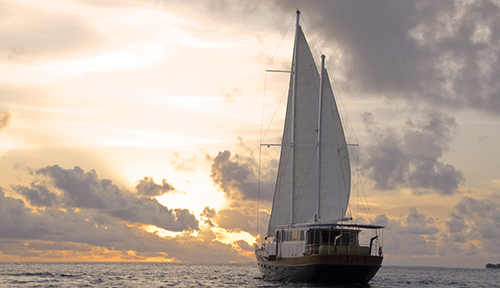 Surfers of all kinds flock to the Maldives to catch the perfect wave. Boasting world-renowned surfing spots, most of them are located near the capital, often a quick speedboat ride away from the international airport. The reef chains have waves all year round, with the biggest waves occurring from June till October. While some breaks such as Pasta Point, Honky's and Lohis are great for left footers, others such as Cokes, Jailbreaks and Sultans are ideal for right footers.
Hop aboard a cruising safari and go on a journey across the Maldives. The traditional fishing vessel, the dhoni as your home for the week, travel from one remote island to the other, taking the path less trodden. Explore pristine snorkeling spots, stop by at uninhabited islands for a swim, go on the hunt for some coconuts and have a beach barbecue set up with the catch of the day as your meal.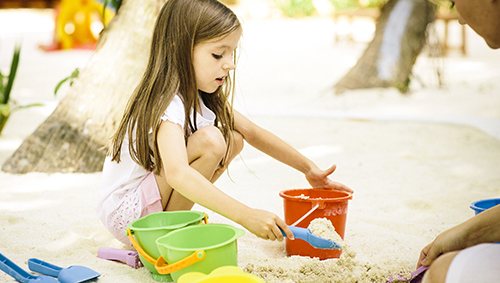 From chocolate tasting rooms to homemade gelato, experimental gastronomical delights and fine wine pairings, the Maldives offers some exquisite culinary adventures. From authentic Maldivian dinner spreads with local families to grand buffets with food from across the globe, options here are endless. Be it dinner under the stars at a secluded sandbank, barbecue under the mid-afternoon sun, poolside drinks, or even a three course gourmet meal at the world's first underwater restaurant, the venues are breathtaking.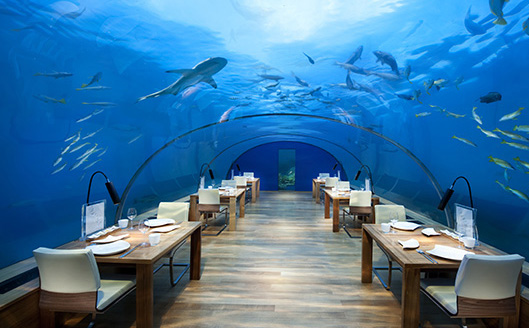 Sunny all year round, the Maldives offers the discerning traveller an array of options from luxury to adventure and everything in between. Together with top-notch service and second to none luxury, the glistening turquoise waters, palm fringed beaches and the tropical sun makes the Maldives the ideal summer holiday destination.