Water sports abound in the Maldives. You are spoiled for choice with a wide variety of fun water activities which will be sure to take you out of your comfort zone and allow you to try something new. Two popular options you may want to try are sailing a catamaran or going canoeing in the Maldives.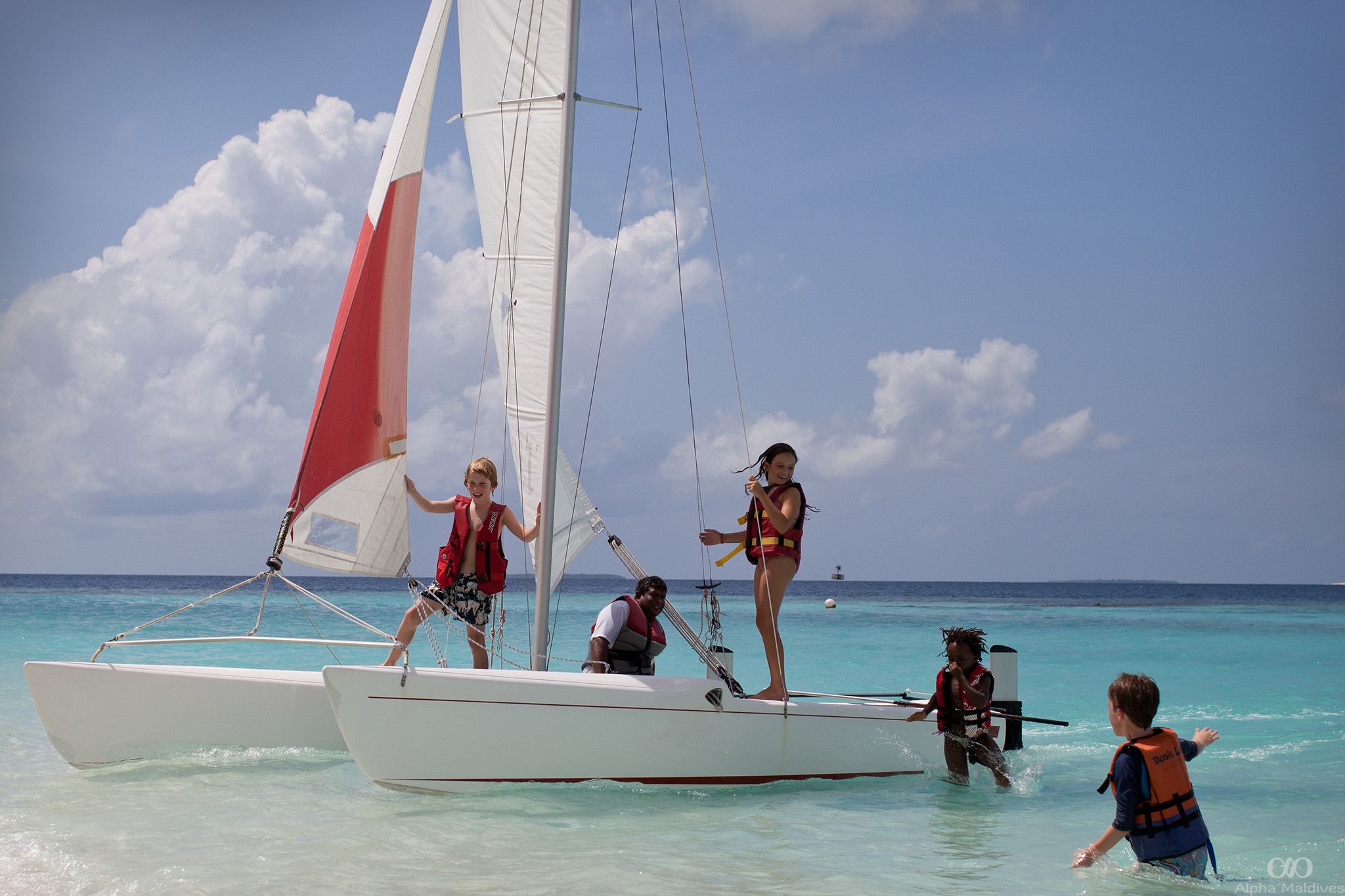 Catamaran Sailing
A catamaran is a watercraft that has two parallel hulls of equal size. The sails are in the middle. There are different sizes of catamaran which accommodate varying numbers of occupants. They are particularly popular because, with two hulls they are more spacious than the usual sailing boat and they are more stable.
Seeing the Maldives from the comfort of a catamaran is a popular past time – the low draft of the craft makes it the ideal vessel to explore the many spectacular coral reefs and islands for which this part of the world is so well known.  There are plenty of options for catamaran outings – if you are experienced you may want to rent a catamaran yourself and take it out with your family and friends. Most visitors to the Maldives charter a catamaran for an outing and are accompanied by a guide and crew. Apart from being taken to the best areas for viewing sea life, snorkelling spots and swimming sites, this option is ideal for special events such as birthdays or anniversaries. There's nothing more romantic than cruising out on a calm warm ocean to watch the sunset.
Canoeing
For those who want to stay a little closer to land, but still enjoy some outdoor exercise and be on the water, there is the option for canoeing. Most resorts have canoes available to enjoy for entertainment and pleasure.
Canoes for singles and doubles are available. Around the resorts, the sea is often shallow and this makes it a safe and fun activity for the whole family. Canoes are not really ideal for going beyond the perimeter of the island resort. This is a fun activity that gets you out onto the water to get some exercise and possibly see a bit more of the island on which you are staying. When canoeing always wear a life jacket and a heavy dose of sunscreen. If it is not too windy, a hat will be a good idea as well. Don't go out on your own – preferably use the buddy system and go with a friend.   It is not recommended that you go out into the open sea in a resort canoe. You don't want to get lost!
It's always wonderful to visit a tropical island and lie on the beach lapping up the sunshine, but it's even better to try an activity that will get you out on the water. Sailing a catamaran or going canoeing will give you a different perspective when you next visit the Maldives.