The Maldives is an archipelago of tropical islands, far, far away in the middle of the warm Indian Ocean. Its nearest neighbor is Sri Lanka which is hundreds of miles away. It you want a vacation where the pace is slow, the pampering level high and memories last forever, the Maldives is the place to visit. Two great options while you are there are to have a picnic on a sandbank and to enjoy staring up at the canopy of stars on a warm balmy night.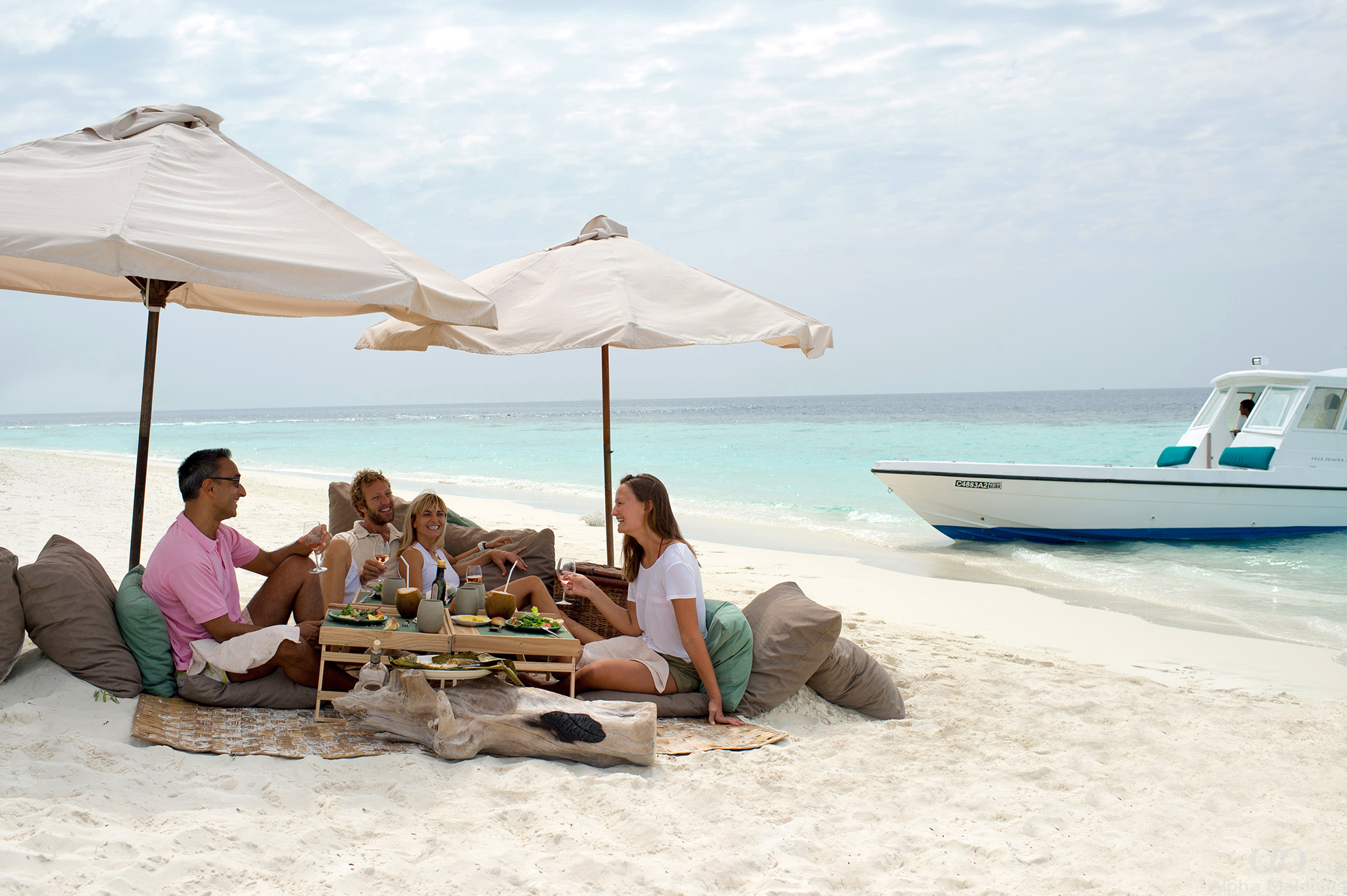 Picnic on a Sandbank
Sandbanks are aplenty in the Maldives.  Many of the resorts have sandbanks, large and small that are quite an experience to visit. Sandbanks vary in size – some are large and feel almost like desert islands. Others are small patches of sand that rise out of the ocean only to get swept beneath the sea with the incoming tide.
It is no problem to ask the resort to arrange a picnic. Imagine a strip of pure white sand just metres from warm sparkling sea ocean. You will have the opportunity to visit while the tide is out. Relax under an umbrella with your picnic basket at hand and enjoy the beauty of an amazing 360 degree view.   Your resort will be able to advise you where best to enjoy a picnic on a sandbank. Not only can you request the picnic meal, but it is possible for you to also get your personal butler, who will meet your culinary needs.
If you are planning your own, make sure you have plenty of sunblock, an umbrella and that you check the tides so you maximize the opportunity while the tide is out.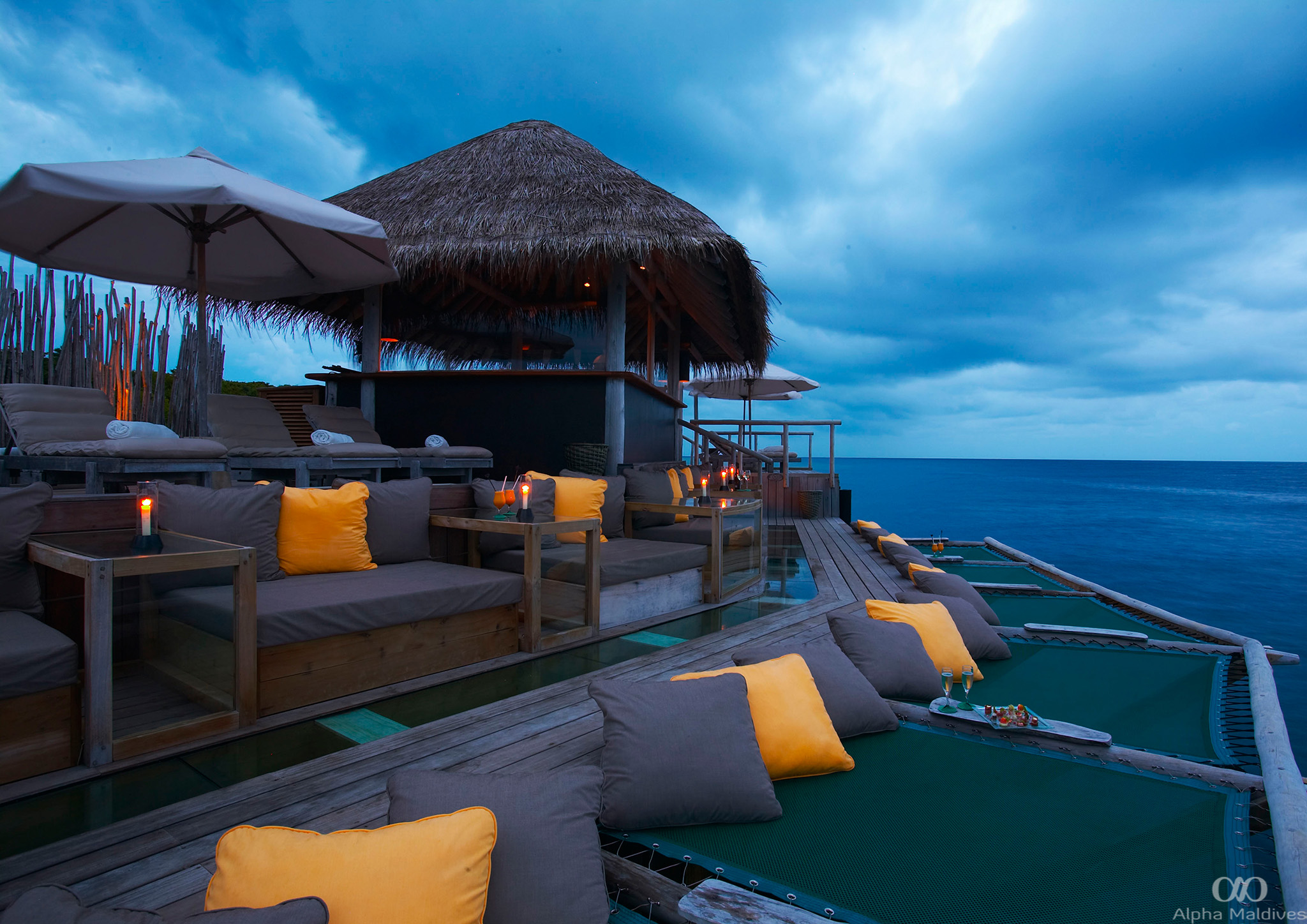 Stargazing the Maldives Skies
With the Maldives being made up of 1200 islands, about 200 are home to the local Maldivian population while close to 100 are made up of tourist resorts. That leaves 900 unoccupied. There are plenty of places within the Maldives to enjoy a memorable night of stargazing. This is a tropical paradise where the moon seems bigger and brighter and the stars more vast in their expanse than you have ever noticed in your home city. Light pollution is not as common here and lying beneath the stars on a warm and balmy night is more spectacular than you would ever imagine.
To get the best stargazing experience in the Maldives, all you need is a clear night (moonless is best) and to be as far away as possible from any lights. A deserted beach, a blanket to lie on, a like-minded companion and you are good to begin. Serious stargazers may take a star chart and a small torch to assist. You can also take binoculars for a closer look. The internet has plenty of resources to see which planets are rising and setting at which time over the Maldives, which will help you identify what you are looking at.  Venus, Jupiter and Saturn are frequently seen in the night sky. Apart from those, the sight and the splendour of the majestic canopy of stars will be stay with you long after you have returned home.
Stargazing. It's hard not to do when visiting the Maldives.