This is where beauty and romance meet: underneath the setting sun.
 It is no surprise that the Maldives was named by Conde Naste Traveler as one of the top ten places to see the sun set. Watching the fiery orb disappear over the distant horizon will not disappoint and when on vacation in the Maldives, you get to see a different one every evening.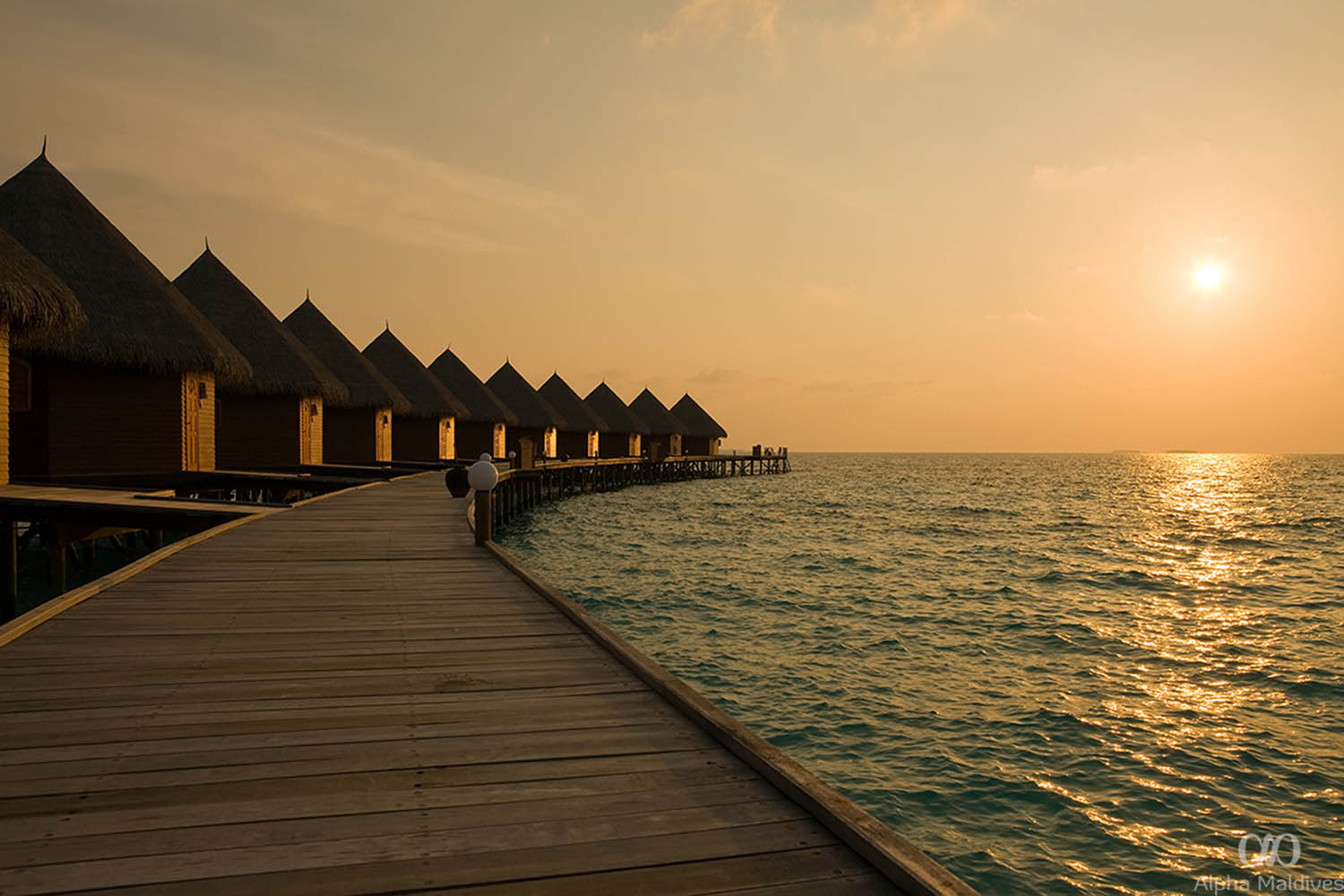 Take enjoying the sunset to a different level by booking yourself a sunset cruise while in the Maldives. There is something charming about being on the water, surrounded by nature and being able to watch the sun turn off the daylight, sinking in a majestic array of colour below the shining sea. Every night a different spectacle – sometimes bright oranges and magenta reds – other nights soft pinks and sweeping purples.
 One of the unexpected pleasures while out on the cruise is the regular sighting of dolphins. Having been in the atolls early in the morning, they often leave late in the afternoon for deeper waters. It is not uncommon for sunset cruisers to also have the company of a school of leaping dolphins, joyfully celebrating the end of the day as they head out for the night.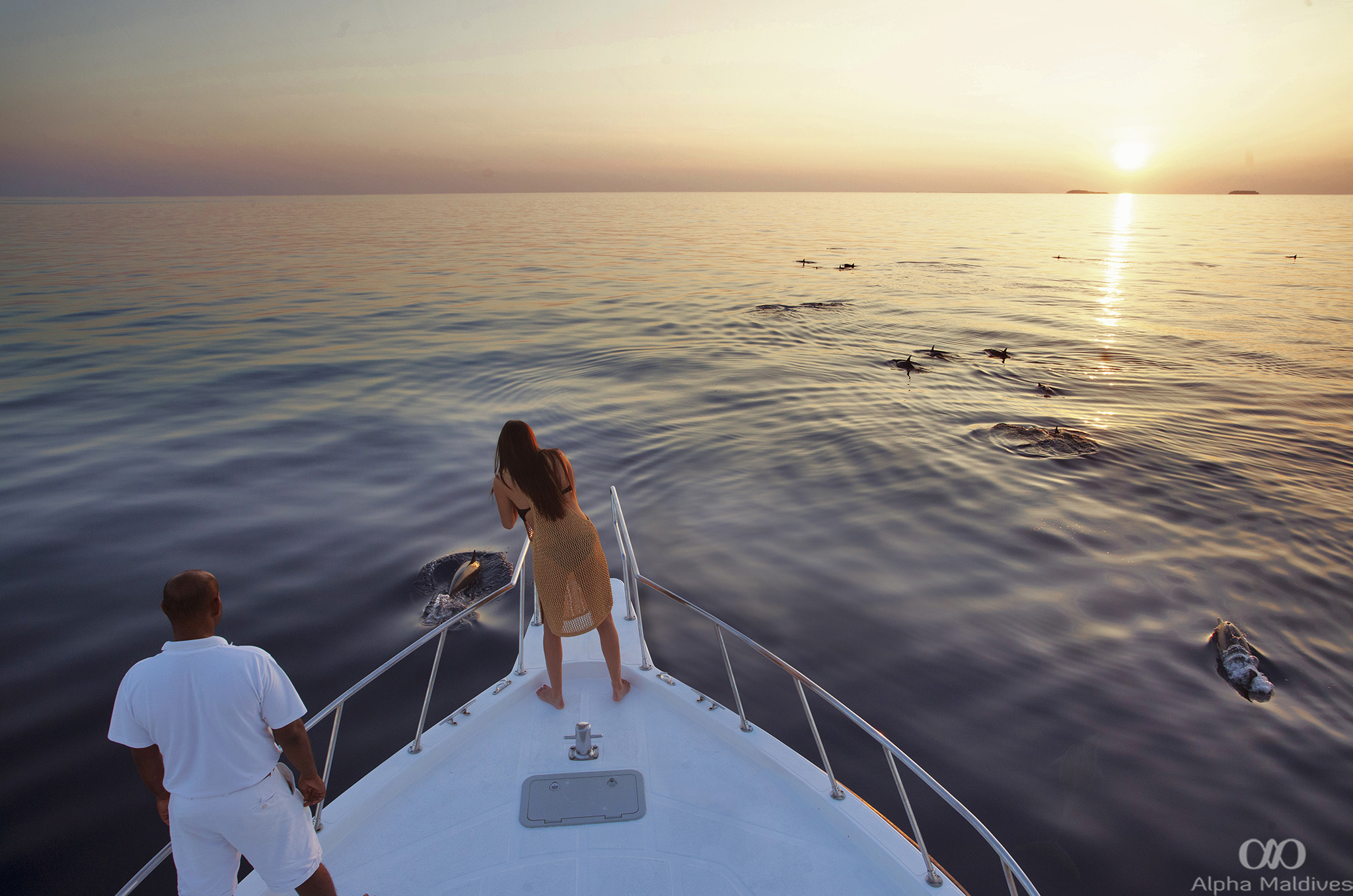 There are many different options for sunset cruises in the Maldives. They can be booked through your travel agent or through the resort at which you are staying. You may book a group excursion with a number of other tourists or you could book a private cruise for just you and your loved one. The vessel may be a ferry or a traditional dhoni. Either way, the view is the same as you enjoy nature putting on a colour-filled display to bid the day farewell.
 Imagine for a moment, surrounded by golden sea, the warm water lapping just inches below, a cool breeze touching your face. Just the two of you on the deck, toasting to life and watching the sky change from red and orange to inky blue as the sun dips below the horizon. This is what romantic memories are made of. It's a nostalgic special moment in time captured by heart and remembered forever.
 Make sure you don't miss a sunset cruise when you next visit the Maldives.