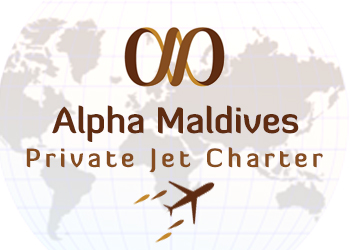 Private Jet Charter
Alpha Maldives Private Jet Charter portfolio provides a total solution to its elite clients to plan their travel at one stop. We pride ourselves by offering a full range of aircraft for worldwide charter from four seats upwards to suit any requirement. Our service is very personalized attending to every detail of our clients travel needs. Whether chartering an aircraft to meet your business, enjoying a vacation or for an emergency, we are able to supply private jets or helicopters at any time and occassion anywhere in the world.
Contact us today to discuss your private jet charter requirement. Our Global reach enables access to over 50,000 aircraft on over 150 private aircraft types. With our long record of excellent and efficient service, we provide great deal of options and benefits for you to choose from.
Additional Services for your charter:
Get a free quick quote or place and enquiry through our website.
Contact one of our travel consultants and receive 3 aircraft options for your trip within 45 min, for Free.
Get a free transfer with your booking to your final destination, anywhere in the world (luxury car transfer, sea planes, even helicopters).
In case of a technical problem, or unsatisfaction we offer a free upgrade immediately.
Fly with Alpha Maldives Private jets anywhere in the world.
Our Global reach enables access to over 50.000 aircraft worldwide on over 150 private aircraft types.
Our Relation with other Industries:
At Alpha Maldives – Private Jet Charter, we are committed to providing a level of personal service which exceeds the highest expectations, enabling passengers to travel in style, safety and superior comfort, with a complete peace of mind.
Reliability:
24 hours a day, 7 days a week, 365 days a year; we are at your service whenever you are. Whether business, pleasure, or emergency just call us, and with our extensive access to aircraft around the world, we will be there for you.