Maldives - The obvious choice for holiday getaway
Want to be tickled pink with thrilling and magnificent experiences? Absolutely you are at the right spot.

String of emerald green islands at the core of Indian Ocean is the well-known geographical definition of Maldives. The silky shinny dancing water lying beneath the azure blue sky, in the sizzling sunlight is the blissful setting of its beauty. Its attractiveness is seasoned with the glossy powdery sand on the endless expanse of beaches.

Want an utterly tranquil afternoons? Take a walk in the world of greenery! Gently swaying trees greeting with the fresh air, picturesque carpet of brown fallen leaves bringing serenity to the mind and soul. Maldives with no ceiling to its magnificence will guarantee holidaying in here as the favorite vacation spot with its never ending leisure, adventure, dining experiences and top notch warmth and greetings.

Make your special moment exceptional. Never miss the opportunities of a lifetime. Set Maldives a must in your travel bucket!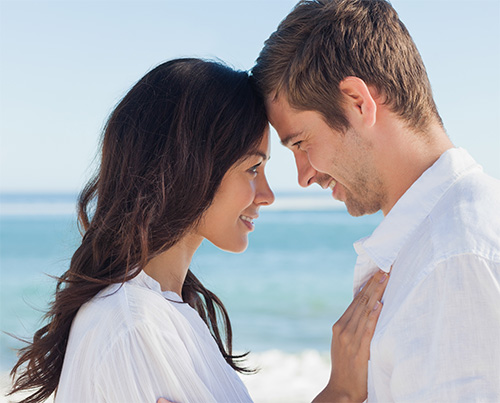 Maldives to Romance
What could best symbolize a romantic hideaway…!

Maldives offers you mesmerizing, quiet, secluded and romantic place for the intimate lovers for an ultimate honeymoon. Rise and shine to superabundance of natural wonders surrounding you. Clutch the mysterious honeymoon packages filled with varieties of unlimited recreational options exclusively with perfect privacy as how a couple wishes. Our resorts make your honeymoon memorable bestowing its heavenly blissful services making your stay charismatic.

Words aren't enough to give this beauty a justice. You could never be happier, never be blessed & never could have found a better choice for your special day while choosing Maldives known to as Paradise on Earth!
Say "I Do" in Maldives
Make your wedding celebrations to be cherished eternally with heart touching memories! Let the exotic crystal clear water underneath the sapphire blue sky in the beaming sunset be the idyllic natural backdrop as you walk down the aisle of powdery white beaches to exchange promises and to tie the knot –feels tremendously magical!

Our devoted professionals will relieve the anxiety of wedding planning with exclusively designed wedding packages which will best suit for your big day.

Whether you dream of an imperial celebration or a petite gathering, it's no doubt getting married and honeymoon in our selected resorts is mystical for you!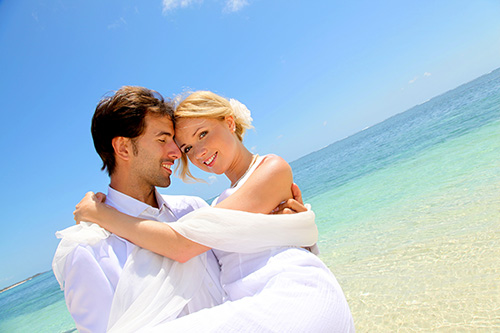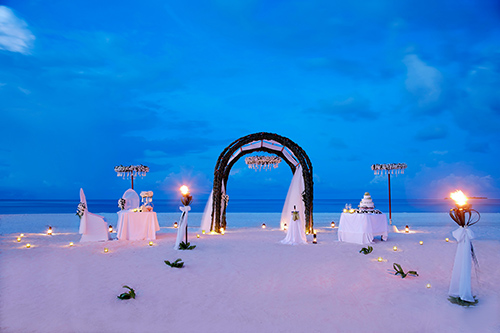 Wedding vows Renewal
Refresh your bond and fall in love once more by polishing your intimate connection with your better half in the glamorous, luxury and tranquil Maldives resorts.Our tempting Re-Do Packages are flawlessly proposed to indorse your vow in an unforgettable and picture perfect way with your children, family and friends.

However you wish to renew your vows, we offer you with our event artists who guide you at the beginning to the end to make sure it feels as special and eternal as you reach the new milestone together.
The Hypnotizing Water Villas
Our isolated overwater accommodation promises its guests with the desirable privacy in an elite setting. The oversize sea, the glorious sunrise, the flock of noisy birds flying over calling each other, sinking sun on the glowing horizon, the dazzling twilight… these villas deliver you to the closest view of endless ecstasy of the nature. Stretch on the comfy sun lounges bathing under the golden sun whilst enjoying the stunning view of blue green lagoon or the calm peaceful nights counting the stars and wishing on the impressive sight of a shooting star and hoping that this fairy tale will never end. Isn't this a breathtaking view? Do not ignore the privileges of once in a lifetime.

Our water villas do also assures with big, bountiful accommodation with spacious bathrooms, glass floors, blue sky ceiling, private pools, and terrace under the hanging thatched roof to the view of expanse of majesty - into the blue and to the scenery.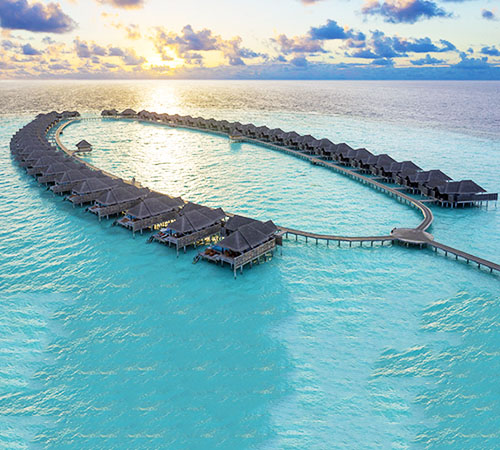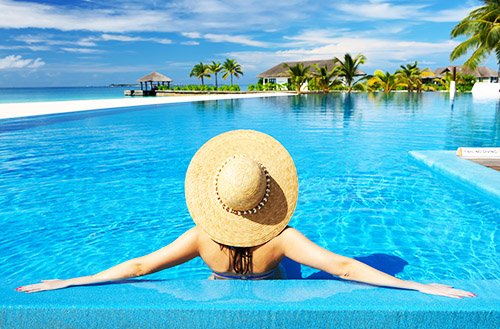 Relax your body & soul
A haven is left imperfect without relaxing your body. What better holiday speck you could consider to relax and enjoy yourself, family and friends than the attractive, balmy and scenery Maldives! Bright green islands, encircled by glittering turquoise water with so clean, fine beaches; swaying green palm trees, chirping birds and gentle waves breaking to the shore while you take your doze of sun tossed yourself in the sand listening to the sounds of nature gracefully.

Make your journey intoxicated by pampering yourself in our spa presenting assorted therapies and treatments. Our skilled therapist relieves and revitalizes your senses improving the wellbeing of your inner and outer person.
Discover the Big Deep Blue
Let your most spectacular memories are made by the sea and its experiences you had. Throw yourself to the underwater splendor of countless stunning creatures. Surround with kaleidoscopic paradise - tiny and gigantic. How captivating the nature is up and below!

The sun emits its rays to the mysterious underwater world. Spot the brilliantly colored house reefs dancing to the water current, turtles, manta rays and fishes appear and dissolve in the dark showing off to its visitors. Share the big deep blue with the biggest fish known as whale sharks. Explore more about this friendly creature who loves to swim along with its guests if left unharmed. Make your fantasy of this almighty creature come true in our world famed diving spots. It won't be a triumph if your diving experience isn't concluded with a shipwreck diving. Swim through the dark and explore the impressive and epic scenery inside.

You will never get tired of keeping your eyes wide open for the endless marvels and surprises underwater world brings to you. Treasure you adventure of diving and snorkeling in the exotic coral reef islands of Maldives. Swim away your worries. Quench your eagerness. It's all yours!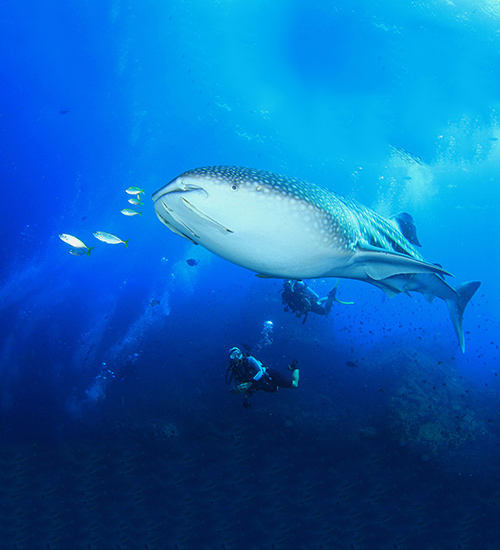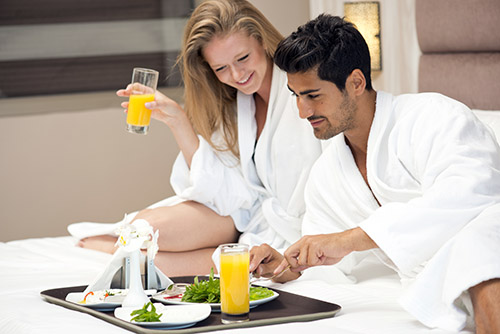 Ravish & Lavish living
Maldives, absolutely has too much to offer and undeniably a reappear if you step your feet once. The graceful setting of its resorts well blend with the natural beauty it's blessed with.

Through a collection of distinctive luxury accommodation, plentiful buffet, culinary delights with tailored Maldivian and international cuisines, exceptional personalized butler services, opulent spa provided with range of wellness experiences, choice of bars and restaurants and other well-groomed amenities, our resorts welcome you with open arms for the indulgence and lavish stay you wish to take place in Maldives.
Aqua Recreation
In the twinkling lagoon packed with marine life, our resorts proffers selection of activities and explorations that entertains everyone's interest from quiet calm cruises to enthusiastic energetic water fun. Doesn't it surge the adrenaline? Never miss the moment. There is something for everyone. The sky is the limit.

For those extreme adventure lovers, pierce through the glamorous water on high speed windsurfing, kayaking, parasailing, wake boarding, jet skiing and many more. If you want to cruise on the huge glittering Indian Ocean or snorkel around the marine reefs to see underwater nature up close, trust us you will be pleased from the water activities we offer.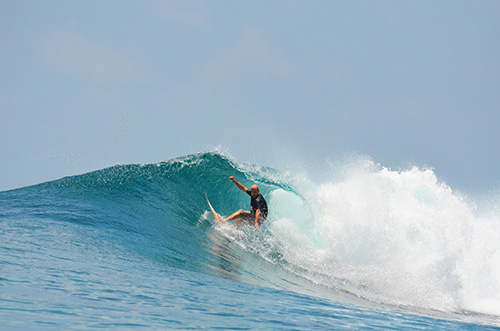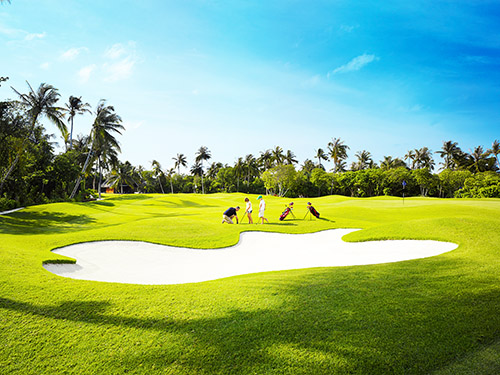 Land Recreation
It is all about leisure,fun and relaxation our resorts also top up you with land sports from effortless to complex, quiet to vigorous, individual to partner or group activities where you can entertain your stay with.

Beach volley, badminton, outdoor tennis, in house pool table, table tennis, gym, darts, carom and not to fail to talk about, the vast golf pitch are the collection to experience your home away from home.

Besides be deemed that your children are well taken care of in the appropriately set playgrounds for them to run, play and scream in safe and sound.
Much More to Experience
Excursion trips around the Maldives would certainly be the most fun loving and fascinating thing to get spoiled with. Sailing, safari trips, cruising, fishing and many more assortments of excursions you will get to discover.

Do not miss to take a tour in the scrambled Male' - the capital city! Many of the historical preserves and places are to be found and eager with in the city. Each destination and its experience offer something awe-inspiring and pleasurable. Island hopping will absolutely blaze your zest. The distinctiveness of its inhabitants, the beauty of their living, tradition and culture will add more savor to the loveliness of the country.Traditional dance and music such as BoduBeru, Bandiya, Thaara etc are the "living legend"of their culture. You can't deny, once watched the lively performances. Your energy will be boosted and its effects will linger forever.

Range of intrigued and incredible cruise excursion will heighten you to another level. The charming lights in the moonlight or sunset cruise, romantic private dinner or lunch just the two of you or fun filled fishing cruise with friends and family, brings enchantment leaving you with beautiful memories. Nothing can beat Maldives!